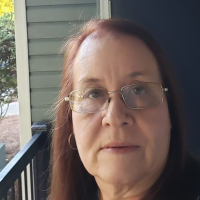 K.C. Sprayberry
Suspense, Mysteries, Action & Adventure, Teen & Young Adult
"I have a secret… a very special secret. Perhaps you've heard this one before… from the time I was a child, I wanted to write stories for people to read. " K.C. Sprayberry

Former California native, K.C. Sprayberry traveled the U.S. and Europe before finally settling in the mountains of Northwest Georgia. She's been married to her soulmate for more than a quarter of a century and they enjoy spoiling their grandchildren along with many other activities.

Inspiration strikes at the weirdest times and drives her to grab notebook and pen to jot down her ideas. Those close to her swear nothing or no one is safe if she's smiling gently in a corner and watching those in the same room interact. Her observations have often given her ideas for her next story, set not only in the South but wherever the characters demand they settle.
What is the virtue and service of a book? Only to help me live less gingerly and shabbily.
Christopher Morley